2021 BMW 7 - THE DEFINITIVE LUXURY SEDAN
A luxurious sedan with a bold design - created to showcase elegant details, precise lines, and a dramatic exterior. The 7 pushes the limits of compelling design into new territory. This luxury sedan boasts a large kidney grille, impressive bumpers, and standard Adaptive Full LED Lights. With their slim silhouette and seamless light band, the 7 Series Sedan's taillights are a perfect period for a bold design statement.
If you're in Erie, PA or Meadville, Edinboro, Waterford or one of the surrounding areas - then we're the BMW Dealership for you. Shop at New Motors BMW today! We look forward to seeing you.
Feature Highlights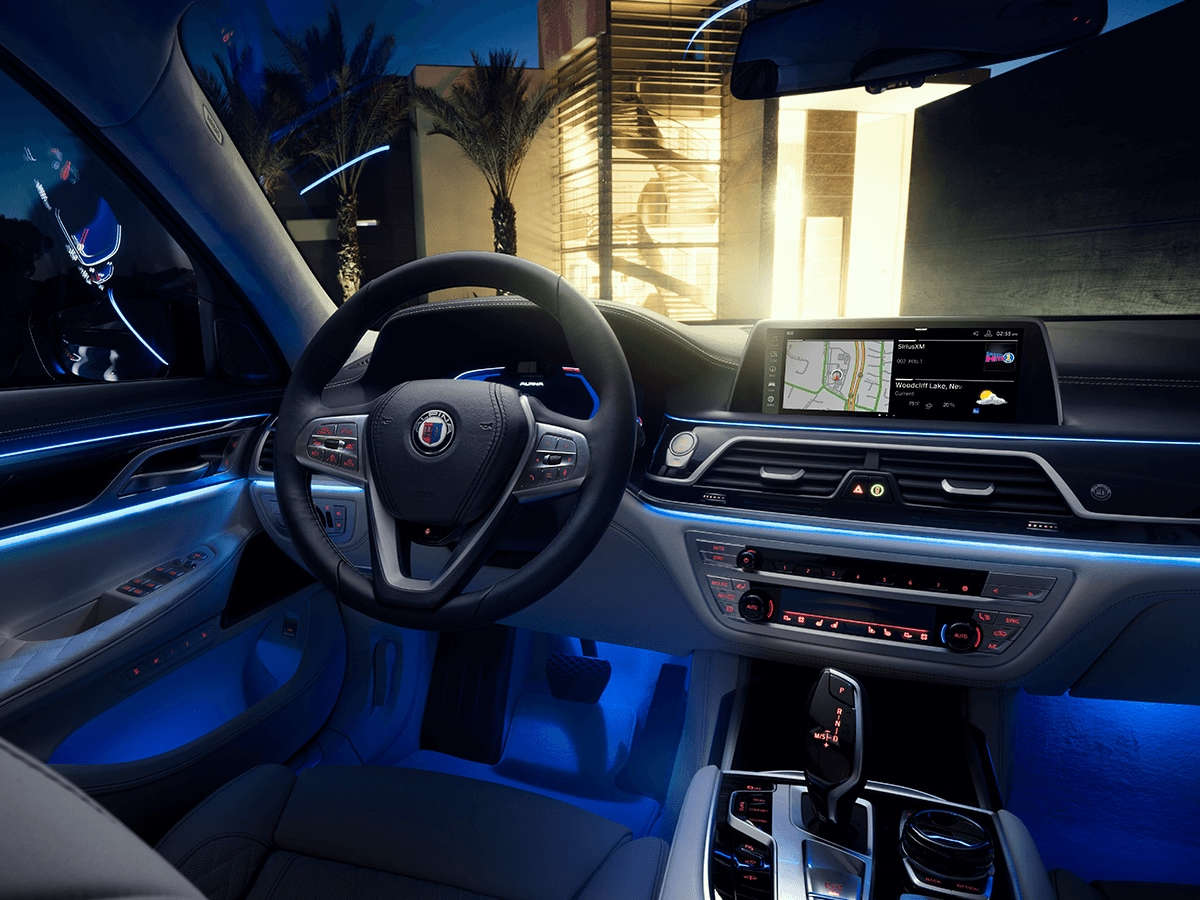 A BREATHTAKING VISTA.
Set the mood for your evening. The available Panoramic Sky Lounge is the perfect complement to the Ambient Lighting, which creates a captivating experience for you and your passengers.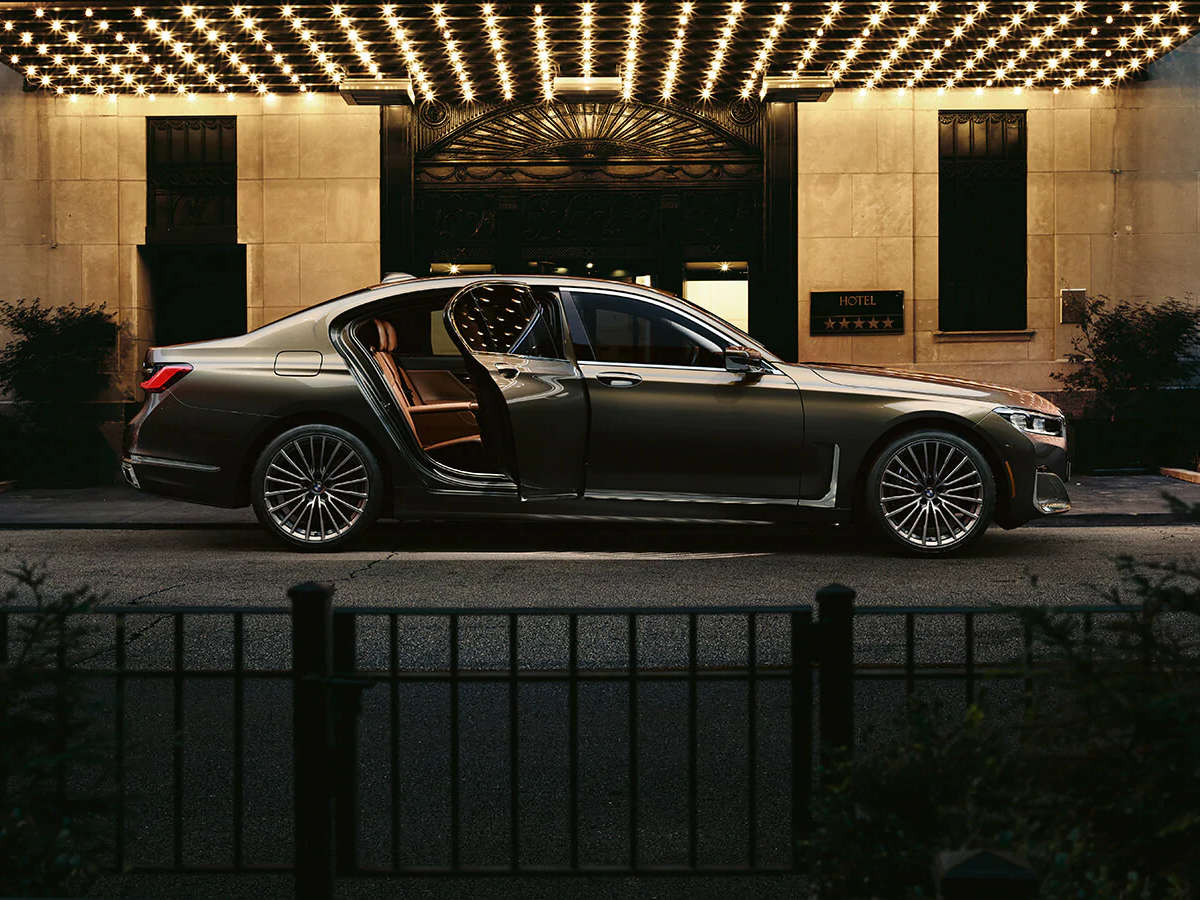 LAVISH LOUNGE.
Relax in style with a suite of deluxe options, including rear heated armrests, massaging seats, and the Rear-Seat Entertainment system.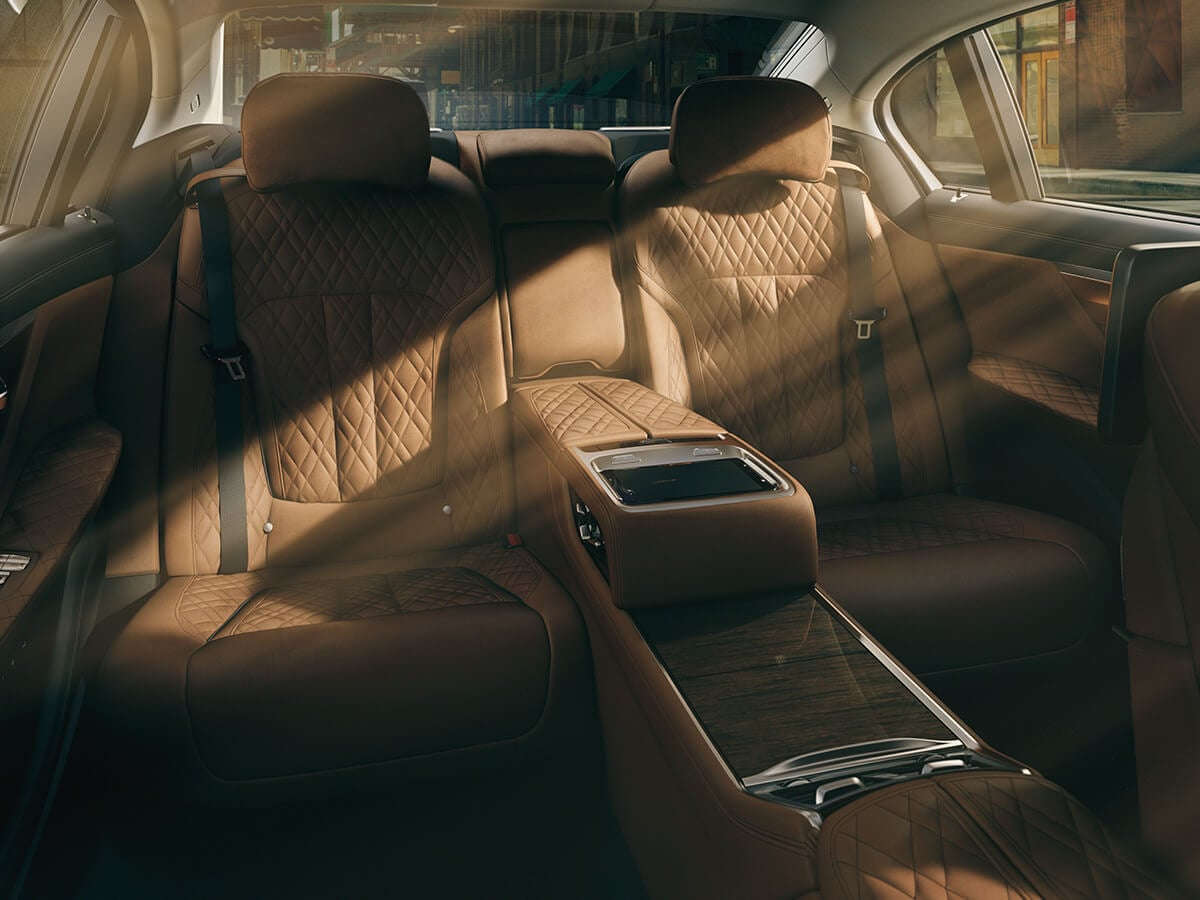 PEERLESS CRAFTSMANSHIP.
Everything you see or touch in the BMW 7 Series is designed to impress, from the luxurious leather upholstery to the bespoke customization of BMW Individual.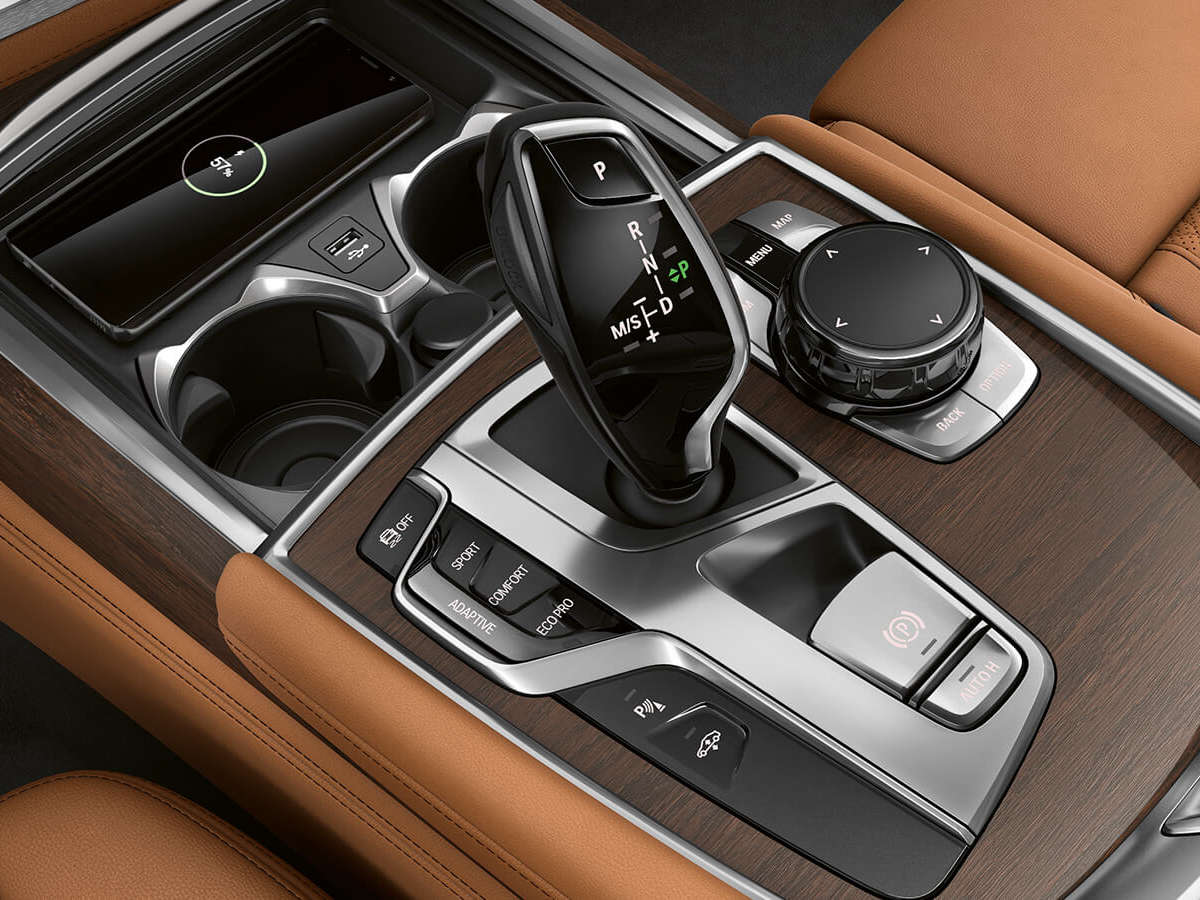 SMARTER DRIVE MODES
Every 5 Series Sedan comes equipped with versatile, intuitive drive modes - with settings that range from performance-oriented to energy-conscious.
INTUITIVE AND INTELLIGENT SYSTEMS
Innovation is at the heart of what moves you. The BMW 7 Series Sedan embodies that spirt to its core.
BMW Intelligent Personal Assistant
"Find a coffee shop." "I'm tired." "How's my tire pressure?" For every question or qualm, the voice-activated BMW Intelligent Personal Assistant is there to help. It gets smarter with every interaction - making your drive perfect before you even ask.
Live Cockpit Professional
For those who won't take the back seat in life, this technologically advanced sedan offers an incredible driver-oriented cockpit - including a Digital Instrument Cluster showing music, directions, and more on a display that changes themes along with your drive mode.
Back-up Assistant
This luxury sedan uses the latest driving assistance technology - including Back-up Assistant, exclusively from BMW. It records your recent maneuvers, so if you're feeling stuck in a tight spot, your BMW can back you out automatically.